Lunchtime Recipes
Salmon and Broccoli Lunch Box
Summary
What You Need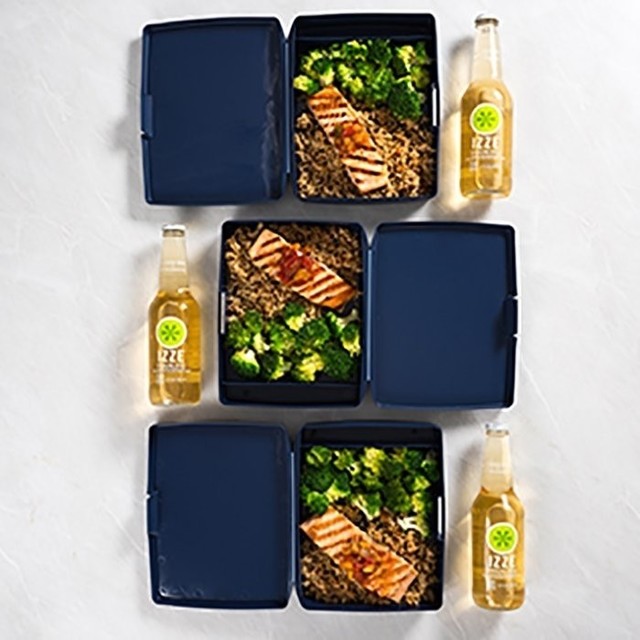 Instructions
Preheat oven to 400°F. Arrange salmon on parchment paper–lined baking sheet. Season with 1/2 tsp each salt and pepper. Whisk together butter, lemon juice, coriander and garlic; brush over salmon. Bake for 10 to 12 minutes or until fish flakes easily with a fork. Let cool completely.
Meanwhile, prepare Near East Brown Rice Pilaf according to package directions. Let cool completely.
Season broccoli with remaining salt and pepper; place in steamer basket set over pot of boiling water. Cover and cook for 2 to 3 minutes or until bright green and tender-crisp. Remove from heat; let cool completely.
Divide salmon, rice pilaf, broccoli and salsa evenly among resealable containers. Refrigerate for up to 3 days.
Cooking time (duration)
25 min
Number of servings (yield)
4
Category
Lunchtime
Related

All Pepsi Recipes
Ratings & Reviews
Be the first to rate & review this recipe!