Lunchtime Recipes
Crunchy Quinoa Power Bowl
Summary
What You Need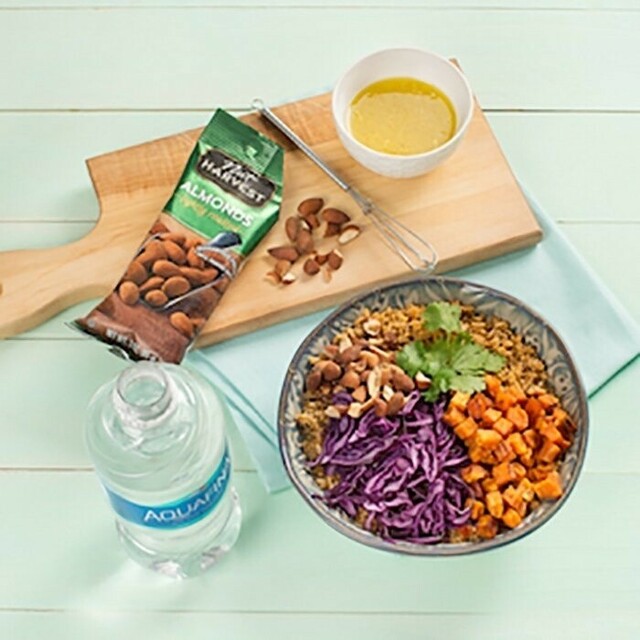 Instructions
Preheat oven to 400˚F. Toss sweet potatoes with 2 tbsp of the oil and half each of the salt and pepper; spread on parchment paper–lined baking sheet. Roast, turning once, for 25 to 30 minutes or until tender and golden. Meanwhile, cook quinoa according to package directions.
In small bowl, whisk together vinegar, sugar, garlic, and remaining salt and pepper, until sugar is dissolved; whisk in remaining oil.
Arrange quinoa, cabbage and sweet potatoes among 4 bowls. Drizzle evenly with dressing; top with cilantro and almonds.
Category
Lunchtime
Related

All Pepsi Recipes
Ratings & Reviews

Diana W. – 05/31/2023 –
Serve. Save. Enjoy.