Dinnertime Recipes
Orange Chicken Stir-Fry
Summary
What You Need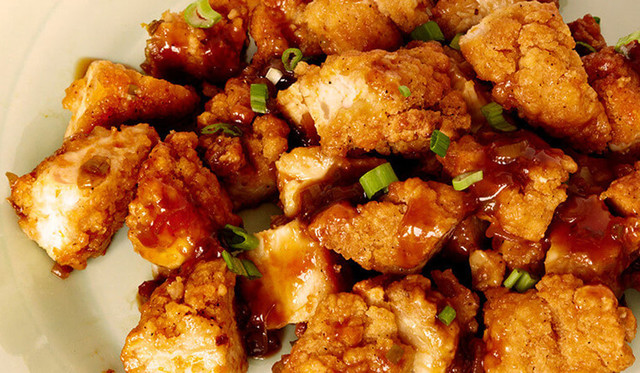 Instructions
Prepare Crispy Chicken Strips according to package directions. When cool enough to handle cut into 1" chunks. Set aside, keep warm.
In a small bowl, whisk together the orange zest and juice with the cornstarch.
In a large skillet, heat the oil over medium heat. Add the scallion whites and cook, stirring until just tender, about 1 minute. Add the soy sauce, vinegar and sugar and cook, stirring, until sugar dissolves, about 30 seconds. Stir in the orange juice mixture and bring to a boil for about 15 seconds.
Add the chicken and toss to coat. Top with scallion greens and serve hot.
Category
Dinnertime
Related

All Tyson Foods Recipes
Ratings & Reviews
Very good will be making this again.
willadean A. – 03/03/2021 –