Dinnertime Recipes
Crispy Chicken Dippers
Summary
What You Need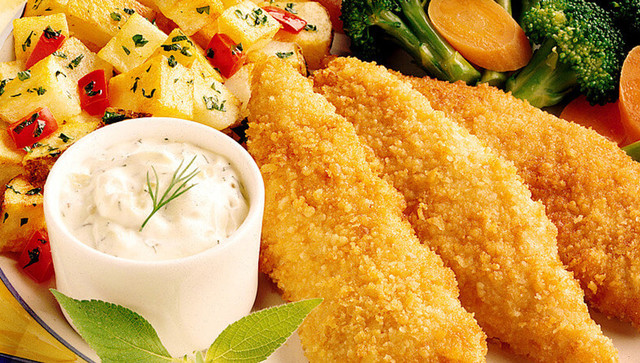 Instructions
Cook Crispy Chicken Strips for 8 minutes; product will finish cooking with crescent rolls. Remove from oven and keep warm.
Place chilled crescent roll dough triangles on a clean work surface and add a Chicken Strip. Wrap the dough around the chicken and place on an ungreased cookie sheet. Bake at 375°F for an additional 10-12 minutes, or until the crescent rolls are golden.
While Dippers are cooking, warm Cream of Chicken soup, 1-2 cans of water and pepper in sauce pan. Whisk together and bring to a boil. Simmer for 1-2 minutes, keep warm.
Serve 2 Dippers with a small bowl of hot, peppered gravy for dipping. Serve with carrots and celery to complete your meal.
Cooking time (duration)
30 min
Number of servings (yield)
4 servings
Category
Dinnertime
Related

All Tyson Foods Recipes
Ratings & Reviews
This makes a perfect meal.
Terry S. – 08/12/2020 –