Dessert Recipes
Matcha Cherry Granola Cookies
Summary
What You Need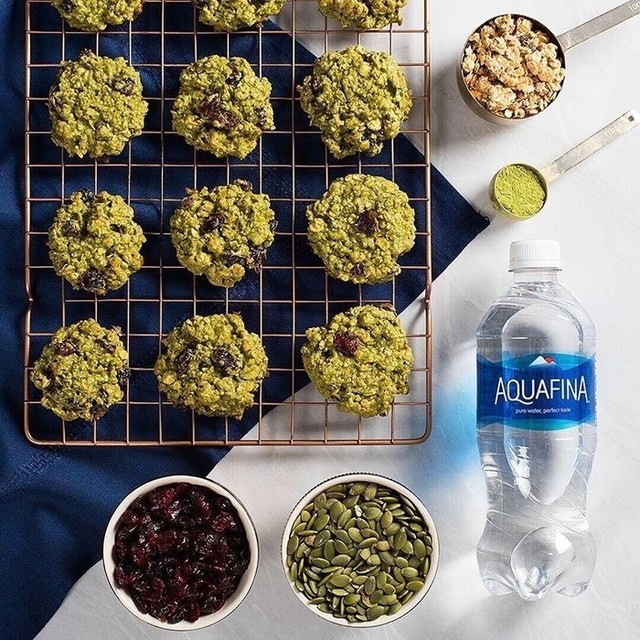 Instructions
Preheat oven to 350°F. In large bowl, stir together oatmeal, flour, matcha powder, baking powder, ginger and salt. In separate bowl, whisk together milk, maple syrup, coconut oil, rice syrup, egg yolk and vanilla; stir into dry mixture until combined. Stir in granola, dried cherries and pumpkin seeds.
Scoop mixture into 12 rounded mounds. Arrange 1-inch apart on parchment paper–lined baking sheet; flatten slightly.
Bake for 15 to 17 minutes or until golden brown and cooked through. Transfer to rack; let cool completely.
Tip: Cookies can be stored in an airtight container at room temperature for up to 5 days or frozen for up to 3 months.
Cooking time (duration)
40 min
Number of servings (yield)
12
Category
Dessert
Related

All Pepsi Recipes
Ratings & Reviews
Be the first to rate & review this recipe!