Dessert Recipes
Apple Pie Filling made with Simply Apple®
Summary
What You Need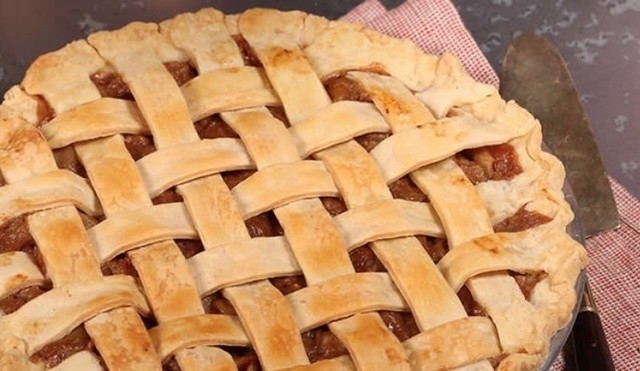 Instructions
Preheat oven to 375˚.
Combine apple juice and next 4 ingredients in a large sauce pan. Cook over medium heat, stirring occasionally 20 to 25 minutes, or until slightly thickened. Remove from heat and stir in flour.
Fit pie crust into a 9-inch pie plate according to package directions, leaving crust hanging 1/2-inch over edges.
Pour apple filling into crust.
Roll remaining crust into 3/4-inch wide strips. Weave strips into a lattice over top of pie. Trim edges and seal, crimping crust.
Bake on an aluminum foil lined rimmed baking sheet for 1 hour, tinting lightly with foil if crust becomes too brown.
Transfer to a wire rack and let cool 1 hour before serving.
Number of servings (yield)
8 to 10 servings
Category
Dessert
Related

All Coca-Cola Recipes
Ratings & Reviews
Be the first to rate & review this recipe!