Savings Tools for the Exchange Store on Nellis AFB near North Las Vegas, NV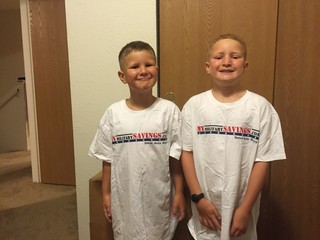 Before your next trip to the exchange on Nellis Air Force Base northeast of North Las Vegas in Nevada, be sure to check MyMilitarySavings.com for the latest coupons and other discounts. We understand that military shoppers and their families don't always have the time to scour the internet trying to find up-to-date coupons relevant to their shopping needs. To help with this, we've gathered savings from many different sources, including helpful links to the Army and Air Force Exchange Service (AAFES), into a single, user-friendly website for quick access to discounts right at your fingertips.
Once you've enrolled for your free account at MyMilitarySavings.com, you'll be able to access all kinds of discount opportunities for shopping at the exchange, as well as such helpful tools as:
The My Shopping List app, which lets you add items directly from our site onto a digital shopping list that can be printed out or brought with you on your smartphone
The My Home Base page, a handy webpage that you can set to Nellis AFB to view information about your local exchange and commissary
The My Home Base Circulars, monthly interactive ads that highlight coupons, savings, sweepstakes, and more
In addition to the discounts we provide for shopping at the exchange, you'll also be able to find videos, articles, and more from other military shoppers like you that feature shopping tips, recipes, and other information. Also, feel free to join our active online community on Facebook, Twitter, Pinterest, and Instagram.
To learn more about the discount opportunities we can provide you for shopping at the exchange on Nellis AFB, enroll today for your free MyMilitarySavings.com membership.