Helpful PX Coupons for Savings on Hundreds of Items on Your Shopping Trip to the Post Exchange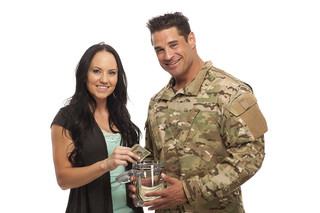 If you want PX coupons that can help you save money on your next trip to the Post Exchange, but you don't have the time to comb through dozens of websites in search of savings on the items you need, just sign up for a free account at MyMilitarySavings.com. We offer access to printable coupons from a variety of sources all in one place for the exchanges of every branch of the military, so gathering the coupons for your shopping trip has never been easier. Plus, we offer up-to-the-minute information on other discounts and promotions from the Army Air Force Exchange Service (AAFES) and other sources, allowing you to make sure you're planning your shopping around the best deals possible before you ever leave your home.
With a free membership from MyMilitarySavings.com, you'll be able to find PX coupons on a wide variety of items you may need from the exchange, including:
Food
Baby supplies
Adult beverages
Soft drinks and other beverages
Electronics
Pet supplies
Household goods
And more
In addition to PX coupons, we also offer a variety of other helpful tools, such as the "My Shopping List" tool. With this, you can load whatever items you see on sale onto a digital shopping list, which you can either print out with your coupons or take with you on your smartphone.
If you're interested in learning more about the PX coupons and other exciting savings opportunities that we offer, enroll for free at MyMilitarySavings.com today.