Coupons for Navy, AAFES, Coast Guard & Marine Exchanges and Other Retail Outlets at MyMilitarySavings.com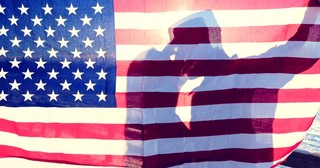 It's easy to find coupons for Navy, AAFES, Coast Guard and Marines Exchange savings at MyMilitarySavings.com. That's because we make it simple to find discounts on countless products – discounts that can help stretch the dollar and make life just a little easier for service men and women and their families. When you join MyMilitarySavings.com you will have easy, one-click access to discounts and coupons through our new "MyExchange" page – a new feature providing promotions and savings from all the Exchanges. We are excited about providing this new members-only gateway to a huge selection of quality goods for your home and your family! MyExchange is open to all military branch members and their families and provides exclusive coupons & promotions on all your favorite Exchange products – Tax Free!

At MyMilitarySavings.com, you'll discover a world of discounts and coupons for Navy, Air Force, Marine, Army, and Coast Guard families, as well as numerous other benefits, including:
Savings on some of your favorite brands, including PepsiCo, Kraft Foods, Nestlé Purina, and many others


Use of "My Shopping List", an exclusive desktop and mobile app that lets you create, access, and print your shopping list, or retrieve it from your mobile device


Easy access to the Defense Commissary Agency (DeCA) website, so you can clip and download hundreds of coupons onto your Commissary Rewards Card


Digital versions of the Price Connexion and Coupon Connexion flyers


And more
Additionally, when you join MyMilitarySavings.com, you'll be part of a community that spans the globe. Our members share recipes, swap stories, and offer tips on everything from stretching your dollar to living overseas.
To learn more about discounts and coupons Navy, AAFES, Coast Guard and Marines Exchanges, and other retail outlets, go to our sign-up page and join MyMilitarySavings.com today.