The Monthly My Home Base Circular Helps Military Shoppers and Their Families Find Discounts Fast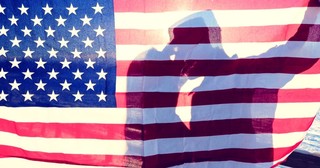 With the My Home Base Circular at MyMilitarySavings.com, you can quickly discover popular deals and other helpful information right at your fingertips. The circular is a set of monthly ads featured prominently on our site that you can view right in your browser and print out to take with you, email to a friend or family member, or even share on social media. Plus, our circulars are interactive, so you can just click on any item in the document to see more savings information, including printable manufacturer coupons and more.
With a free membership at MyMilitarySavings.com, you'll also be able to personalize your online savings experience by setting the base you're stationed at as your default location on the My Home Base page. There, you'll be able to find information relevant to your local area, including:
Convenient links to the Defense Commissary Agency (DeCA), the Exchange services for all branches of the Armed Forces, and other external resources for savings
Information about your local exchange and commissary stores, including phone numbers, hours of operation, and addresses
The latest sweepstakes and local savings information
An interactive base map that shows your local area to help you find restaurants, stores, and other nearby locations
Fun and easy seasonal recipes that you can try out
And more
Signing up for an account at MyMilitarySavings.com is free and simple and allows you access to hundreds of savings opportunities gathered into one simple website. Plus, we'll send you electronic copies of the latest Price Connexion and Coupon Connexion flyers through our weekly newsletter so that you can see up-to-the-minute savings information to plan out your shopping trip before you leave for the store.
If you'd like to learn more about the My Home Base Circular and other helpful resources, enroll today for your free membership at MyMilitarySavings.com.