Find the Best Military Vacation Discounts Online at MyMilitarySavings.com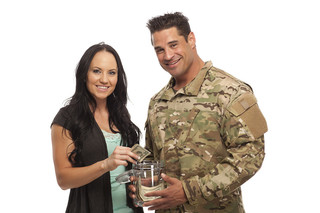 For many members of the military, finding vacation discounts can be difficult. Fortunately, at MyMilitarySavings.com, we understand how hard it can be to find ways to save up for time away from the military life, especially when trying to arrange a relaxing getaway for you and your family. That's why we have brought together travel discounts for worldwide destinations on our site, making it easy for you to navigate the many different options out there and find an affordable vacation to suit your desires. That way, you can take your time away from the hustle and bustle of military life without worrying about going over your budget.
At MyMilitarySavings.com, all it takes to find some of the best deals for travel and more gathered into one convenient site is signing up for a free membership. It's fast and easy to enroll, and you'll be able to access all kinds of military vacation discounts, including:
Deals on cruise packages to locations all around the world
Promotional ticket prices and special packages for various theme park and resort destinations
Special rates and savings on thousands of hotels for business and leisure travel, all without any blackout dates
Affordable plane, bus, and train tickets
And more
For even more discount vacation options, you can also take advantage of our convenient links to the Armed Forces Vacation Club. There, you'll be able to find a wide range of travel deals for locations in more than 100 different countries.
If you'd like to learn more about how to save time and money with our military vacation discounts, sign up for your free account today at MyMilitarySavings.com.