Find Exclusive Military Vacation Deals at MyMilitarySavings.com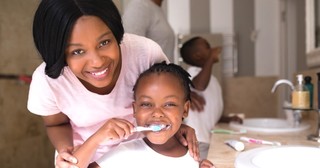 If you're seeking vacation deals for military families, you'll find a world of travel and lodging bargains at MyMilitarySavings.com. Whether you're looking for a romantic getaway on the beach or a fun-filled week at a family resort, we have the bargains and deals you're looking for. As the #1 online military shopper community, we feature discounts from vendors who express their appreciation for your service by offering travel and accommodation discounts to various locations around the world.
You'll find numerous vacation deals offered for military personnel at MyMilitarySavings.com. For example:
Our partnership with the Armed Forces Vacation Club provides you with instant access to their website where you can find deeply discounted vacation packages at destinations in more than 100 countries around the world.


You can purchase air, bus, or train tickets at significant savings.


Famous-name cruise lines offer discounts on cruise packages to popular destinations.


We feature companies offering discounted hotel rates for military personnel traveling for either business or leisure.


Exciting theme resorts offer promotional tickets and accommodation packages for an affordable, yet action-packed, vacation for the whole family.
But, great prices on travel and vacations aren't the only things you'll discover at MyMilitarySavings.com. We have a team of military spouses who write about their travel experiences on our travel blog, offering insight and information on everything from finding discounted museum tickets to how to survive a day at Disney. Our talented writers even offer tips on what to do after you receive PCS orders and how to prepare for an overseas move. And, if that's not enough, you can connect with others to learn about their travel experiences on our active Facebook and Pinterest pages.
To learn more about finding military vacation deals and other travel information, join MyMilitarySavings.com for free today on our sign-up page.