Looking for Easy Access to a Variety of Military Discounts? Sign up for MyMilitarySavings.com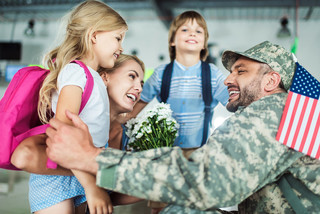 Are you curious as to what military discounts are available to you and your household? For retired and active military members and their families, there are a variety of savings available that you can take advantage of. Some military discounts are offered seasonally, while others are offered year-round. These discounts are sometimes only available to veterans, while others are only available to active military members, and some are extended to military families. These discounts are available for a wide variety of activities and products, including:
Groceries and household items, including baby and pet products
Clothing, shoes, and jewelry available at a range of various retailers
Auto, including discounts on purchasing a new vehicle, as well as service to your existing car
Travel, including discounts on cruises, car rentals, and hotel stays
And so much more
While military discounts are plentiful, they can sometimes be hard to come by, so if you are looking for a convenient place to receive coupons and deals on all of the products you already know, love, and purchase at your local commissary and exchange, then sign up for your free account on MyMilitarySavings.com. We are an online community that helps military shoppers like yourself easily gain access to a wealth of coupons all from a single source. So, if you would like to start receiving the military discounts we have available to you, as well as a variety of our other useful features, register for MyMilitarySavings.com today.