The Website for Military Discount Savings is MyMilitarySavings.com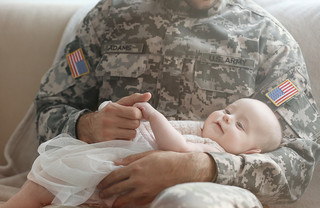 The #1 military discount website is MyMilitarySavings.com, and for good reason – we've spent the last several years building partnerships and creating a network of manufacturers and retailers for the sole purpose of making a life of service a little easier for all of our military families. Whether you want to save money on groceries, find bargains at the exchange stores, or take advantage of special deals on vacation and travel, MyMilitarySavings.com is the place to turn.
Here are some examples of the military discount savings our website delivers everyday:
Exceptional savings at the commissary on all your family's favorite brands, including Kraft Foods, Johnson & Johnson, Hershey's, BIC, and many others


Bargains at any of the military exchange stores on everything from cosmetics and skincare to clothing and electronics


Significant discounts on air, train, or bus tickets, as well as savings on exciting cruise packages and family resorts
Additionally, you'll find helpful tools to make saving money easier than ever. We provide you with quick access to the Defense Commissary Agency (DeCA) site so you can clip and download hundreds of coupons directly onto your Commissary Rewards Card. We even provide you with a proprietary digital shopping list tool. Just click the "My Shopping List" tab, add items to your list and print it out at home or access it on a mobile device. You'll also find a helpful "Hot Deals" section with savings on meats and produce, as well as a link to digital versions of the Price Connexion and Coupon Connexion flyers so you can plan your shopping trip in advance.
To start enjoying the many benefits you'll receive when you use MyMilitarySavings.com as your military discount website, sign up for your free membership today.