Military Discount Deals on Vacations and More from MyMilitarySavings.com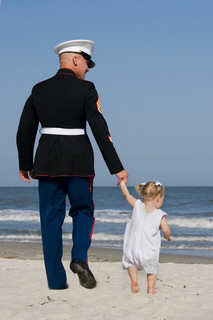 To find military discount vacations and travel deals that make for perfect getaways at deeply discounted prices, you need look no further than MyMilitarySavings.com. We are familiar with how difficult it can be for military families to find the time and money for even a weekend's vacation, which is why we work hard to gather together exclusive bargains on travel, lodging, and more so that you don't have to sacrifice time to save money or money to save time. Our selection of discounts includes destinations all over the world, so no matter where you're stationed, you can be sure to find something nearby or across the globe to suit your travel needs and preferences.
Signing up for an account with MyMilitarySavings.com is incredibly easy and completely free. With your membership, you'll be able to access all kinds of military discount prices for vacations and travel, all on one convenient website. Our offers include:
Discount cruise packages to exciting destinations
Exclusive savings on thousands of hotels worldwide with no blackout dates, available for business or leisure travel
Special packages and promotional tickets for fun and affordable trips to resorts and theme parks around the world
Savings on bus, train, and airplane tickets
And more
You'll also be able to take advantage of our helpful links to the Armed Forces Vacation Club, where you'll be able to access a huge selection of exclusive discount vacation packages for popular destinations in more than 100 countries worldwide.
For more information and to gain access to military discount vacations and travel offers, enroll today at MyMilitarySavings.com.