Find Helpful Military Discount Savings on Hotels and Resorts Through MyMilitarySavings.com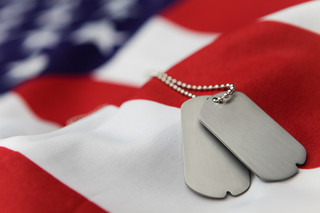 For military shoppers, a discount on hotels and other travel arrangements can be difficult to come across for planning vacations and personal trips, especially on a tight schedule. That's why, at MyMilitarySavings.com, we have brought special travel packages and other savings just for members of the armed forces and their families all together on one easy-to-navigate website. Whether you're looking for something near the base you're currently stationed at or elsewhere around the world, you can find affordable rates on hotels worldwide on our site. And, since we gather together military savings for thousands of hotels without any blackout dates, you'll be sure to find discounts on hotels when you need them for both leisure and business.
All you need to do to take advantage of these outstanding military discount deals for hotels worldwide is sign up for a free membership on MyMilitarySavings.com. You'll instantly be able to browse outstanding offers from sources that include:
MyHotelRewards.net
The Armed Forces Vacation Club (AFVC)
Government Vacation Rewards
And more
Your membership with MyMilitarySavings.com will allow you access not only to tons of savings on hotels and other travel accommodations, but also to a bustling online community of military shoppers like yourself. We have very active Pinterest and Facebook pages where you'll be able to connect with other members of the Armed Forces and their families. Plus, our team of writers, all of whom belong to military families, share their insight and advice in helpful articles you'll find on our blog.
To discover more military discount information for hotels and more, sign up for a free membership on MyMilitarySavings.com today.