Find Military Discount Flights and Other Great Travel Deals at MyMilitarySavings.com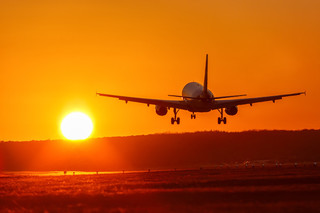 For members of the military, discount flights may seem especially hard to come by, but not at MyMilitarySavings.com. We are familiar with how difficult it can be for military families to find time away from their busy lives to even schedule business trips and vacations, let alone sift through dozens of sites online for affordable plane tickets. Because of this, we've gathered the best deals on airfare from all over the internet into a single user-friendly website just for people in the Armed Forces and their families. That way, you can focus more on using your time to prepare for your trip without being worried about saving on your travel arrangements.
All you need in order to access the travel deals on MyMilitarySavings.com is a free membership, which is fast and easy to sign up for. In addition to military discount flights, you'll also find:
Discount train and bus fare
Special deals on cruise packages to popular destinations throughout the world
Promotional tickets to theme parks and resorts worldwide
Exclusive deals on rooms in thousands of hotels around the world, all without blackout dates
And more
We also provide helpful links to the Armed Forces Vacation Club (AFVC), where you'll be able to quickly and easily search for affordable vacation deals to visit destinations in more than 100 countries. Packages at the AFVC site include everything from short stays to high-demand resorts, and you can even find discounts on last-minute reservations for when the opportunity for a vacation presents itself unexpectedly.
To learn more about the military discount flights you'll find on our site, sign up for your free account at MyMilitarySavings.com today.