Searching for Military Discount Coupons? Look to MyMilitarySavings.com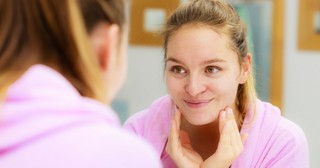 Finding military discount coupons isn't always as simple as you'd think it'd be. It can be time consuming to check multiple websites, and even then, it can be hard to find the coupons for the products that you regularly buy. Here at MyMilitarySavings.com, we understand this struggle, and thus, we created a space where we offer military members and their families resources to help maximize savings and minimize time spent shopping. When you sign up for your complimentary account, you'll gain access to a wealth of coupons and discounts for all of your favorite brands in a single convenient location.
On MyMilitarySavings.com, you'll find military discount coupons to use on all of your favorite items that you typically purchase at your local exchange and commissary, including:
Alcohol
Clothing
Groceries
Household items
Pet supplies
And more
Additionally, on our website, you'll be able to use the My Shopping List tool, which allows you to easily create your shopping list and either print it out or keep it on your mobile device, so you'll never leave home without your list. Moreover, when you create this list, you'll be able to see what items you have are getting at the store that currently qualify for coupons and other discounts. With MyMilitarySavings.com, utilizing coupons and other deals has never been easier.
To streamline finding military discount coupons, join MyMilitarySavings.com. As always, our membership is free, so make sure to sign up today and join the thousands of other Americans who are taking advantage of the amazing deals available to them.