Access Free Military Commissary Coupons, Deals, and More on Hundreds of Products Today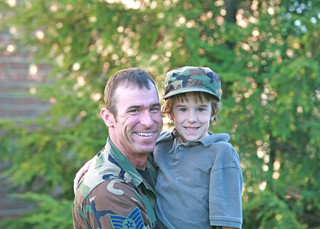 Before you visit the military commissary, be sure to visit MyMilitarySavings.com first so you can take advantage of all of the exciting savings that we have to offer. We understand that planning ahead for shopping trips can be difficult for members of the armed forces and their families. That's why we provide discount information from various manufacturers and coupon providers in order to bring you easy access to up-to-date deals right at your fingertips.
At MyMilitarySavings.com, we offer military shoppers huge commissary savings opportunities through the many helpful tools on our site, including:
The "Hot Deals" page, where you can browse featured discount prices on products from all of the most popular brands
The "My Shopping List" tool, which allows you to select products directly from our site based on coupons and current deals, and then print out your list or access it remotely from a smartphone app
A convenient link to the Defense Commissary Agency (DeCA) coupon site, where you can easily load valuable coupons onto your Commissary Rewards Card so that your discounts will be instantly applied the next time you shop at the military commissary
Weekly newsletters via email that include links to digital copies of the latest Price Connexion and Coupon Connexion flyers so you can see what's on sale before you shop
With your free membership, you'll also gain access to a bustling community of fellow military shoppers and their families. We provide an outlet for people to share their shopping experiences at the military commissary and exchange stores, as well as recipes, health tips, and more. Also, feel free to take a look at our popular Facebook and Pinterest pages.
To start saving at the military commissary and exchange stores, sign up for free at MyMilitarySavings.com today.