Savings at MacDill AFB Exchange and Commissary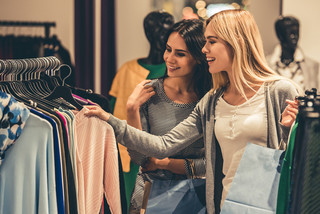 For exceptional savings at the MacDill AFB exchange and commissary, you've come to the right place – MyMilitarySavings.com. We are the #1 military shopper website that all military members and their families turn to for significant savings at commissaries and exchange stores around the world. For more than 25 years, we've worked diligently to assemble a team of popular manufacturers and retailers who want to thank members of our Armed Forces by offering exclusive discounts on products and services. We consider it our privilege to find ways to make it easier to serve, save, and enjoy.

At MyMilitarySavings.com, we offer exclusive coupons, discounts, and promotions that members at MacDill can use at the exchange store for savings on items of all types, including:
Home electronics
Adult beverages
OTC medicine
Cosmetics
Fragrances
Jewelry
Handbags
Clothing
Shoes
Luggage
And more
And at the commissary, MyMilitarySavings.com members can also save on popular brand-name food and beverage items, as well as fresh meat and produce. But, we offer more than just incredible savings at the MacDill exchange store and other commissaries and exchange stores located around the globe. We also offer tips, advice, and valuable information designed to make a life of service a little less challenging. At MyMilitarySavings.com, you'll find blogs from military spouses who provide useful advice on everything from cute crafts to PCS tips. We also offer exciting contests and sweepstakes that you can participate in for the chance to win valuable prizes. But, we don't stop there! Our members can also join our active Facebook and Pinterest pages for more opportunities to make friends with like-minded individuals near and far.
Join MyMilitarySavings.com today and find exceptional savings at the MacDill AFB exchange store, commissary, and other stores around the world. Membership is free, so head on over to sign-up page now.