Find Outstanding Exchange Deals for Shopping on McGuire AFB near Wrightstown, NJ, at MyMilitarySavings.com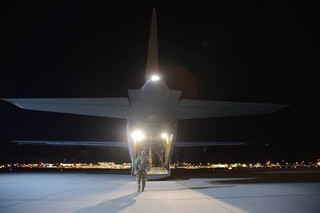 When you shop at the exchange on McGuire Air Force Base in the Wrightstown area of New Jersey, it can seem difficult to find coupons and other savings information quickly, but with MyMilitarySavings.com, it doesn't have to be. We understand how hard it can be to find the time to scour the internet for discounts, which is why we've made it our mission to do that for you. We've gathered together deals and coupons from many different sources into one user-friendly website, and we even have convenient links to the Army and Air Force Exchange Service (AAFES) and other military shopping sites.
Membership at MyMilitarySavings.com is totally free and only takes a moment of your time to sign up for. Once you've created your account, you'll be able to access all sorts of savings tools for shopping at the exchange, such as the My Home Base page. There, you can set your location to McGuire AFB and view hours of operation, maps, and other helpful information for your local exchange, including deals on:
Baby goods
Footwear
Beauty products
Toiletries
Home electronics
Beverages
Household goods
Fine jewelry
Clothing
And more
We also offer access to our My Home Base Circular, a set of interactive monthly ads that contain featured coupons, sweepstakes, and other savings opportunities for the exchange and commissary. You can click any item in the Circular to view additional information about it, and there are handy links for printing or sharing with friends and family over social media.
If you're interested in additional information about the savings information we offer that you can use at the McGuire AFB exchange,enroll for your free account today at MyMilitarySavings.com.