Learn How You Can Save Big at the Exchange on Hulburt Field Air Force Base near Mary Ester, FL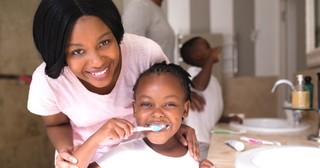 If you're a shopper at the exchange on Hulburt Field Air Force Base near Mary Ester, Florida, you are likely interested in ways that you can save money on the products that you're already purchasing. If this is the case, sign up for your complimentary membership at MyMilitarySavings.com. We are an online community that helps military members and their family members receive great savings at the exchange and commissary on their respective bases. When you are a member of MyMilitarySavings.com, you will gain access to coupons, savings, deals on groceries, alcohol, household items, clothing, and other items.
Additionally, as a member you'll be able to set your My Home Base landing page to the Hulburt Field AFB, allowing you to receive specific information regarding the exchange and commissary on the base, such as:
Operational hours
Location
Events
And more
Plus, you'll have access to exclusive sweepstakes and contests, giving you a great opportunity to win terrific prizes. Our active Facebook page also provides an outlet for users to connect with other military families, discover new recipes, and overall, stay connected about the happenings at the exchange and commissary on base.
So, join the thousands of military members and families who are reaping the benefits of having an account with MyMilitarySavings.com and sign up for your free membership today. We're proud to help you serve, save, and enjoy at your local exchange and commissary.