Discover Exchange Savings on Hundreds of Items for Military Shoppers at Fort Sam Houston in San Antonio, TX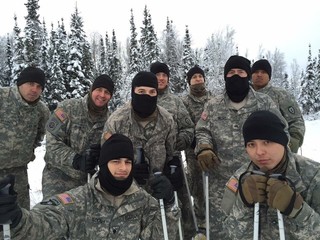 Finding discounts for the exchange store isn't always easy, especially when trying to carve out time to scour the internet for coupons amidst the hustle and bustle of military life at Fort Sam Houston in San Antonio, Texas. That's why, at MyMilitarySavings.com, we've brought together savings opportunities from a variety of sources, including links to the Army and Air Force Exchange Service (AAFES) website for easy navigation to additional sales information. All it takes to access the mountain of discounts and savings tools we offer is a free membership, which only takes a moment to sign up for.
Once you've enrolled for your account with MyMilitarySavings.com, you'll also be able to set your location to Fort Sam Houston for the My Home Base page. My Home Base is a personalized homepage that showcases local community events and sweepstakes, as well as details about your exchange store, including additional savings on popular items, including:
Clothes
Cosmetics
Soft drinks
Beer, wine, and spirits
Shoes
Fine jewelry
Electronics
Baby needs
And more
For even more discount opportunities for your next trip to the exchange, you can take a look at our My Home Base Circular and Special Edition Circular. These interactive monthly ads feature the latest hot deals and coupons on popular items, and you can click any item for additional information or use the navigation buttons on the ads to print them or share them on social media. Also, don't forget to check out our exclusive exchange sweepstakes for exciting giveaways.
To learn more about the discounts we offer for shopping at the Fort Sam Houston exchange, enroll for your free membership at MyMilitarySavings.com today.