Save at the Exchange on Davis-Monthan AFB near Tucson, AZ with MyMilitarySavings.com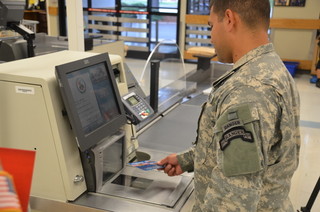 If you'd like to receive coupons, discounts, and all of the latest deals at the exchange on Davis-Monthan Air Force Base near Tucson, Arizona, visit MyMilitarySavings.com and sign up for a free membership. Here, it is our mission to be the one-stop shop for military discounts of all sorts.
When you sign up for your free account at MyMilitarySavings.com, you'll be able to access all of our useful and easy-to-use shopping tools to make your next trip to the exchange quick and simple. These tools include:
My Home Base – This page will allow you to set your home base to Davis-Monthan AFB and give you information on upcoming events, exclusive sweepstakes, general store information, and so much more.
My Home Base Circular – This is a set of monthly interactive ads that you can print out or share on your social media accounts.
My Shopping List – This application allows you to build a digital shopping list by clicking on any item from our site. Then, you can print out the list to take it with you to the exchange or save it on your smartphone.
And to make discount shopping even more convenient, we have links on our website to the Army and Air Force Exchange Service (AAFES) website, thus giving you the opportunity to view even more information on the latest sales and coupons.
To start saving today at your local exchange and commissary, enroll for your free membership at MyMilitarySavings.com.