Up-to-the-Minute Commissary Sales and Promotions at MyMilitarySavings.com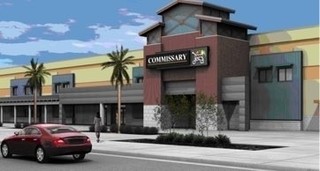 Shopping for bargains and sales at the commissary just got easier – thanks to MyMilitarySavings.com. We know that the last thing busy military families need is to have to spend valuable time hunting for bargains, so we created MyMilitarySavings.com as the solution to that problem. Our website is a completely integrated digital, social, and mobile media network, allowing quick access to coupons and other military discounts for busy families who need to save time as well as money.
Since our founding in 2011, MyMilitarySavings.com membership has swelled to over 70,000 members. When you join the MyMilitarySavings.com family, you will discover a world of commissary sales, bargains, and savings at your fingertips, such as:
Commissary Rewards coupons – We provide you with a convenient link to the Defense Commissary Agency (DeCA) coupon site where you can clip your desired coupons, load them on to your Rewards Card, and redeem them the next time you shop at the commissary.
Exclusive manufacturer coupons – You will find savings from family favorites such as Nestlé Purina, PepsiCo, Kraft Foods, and many others. Plus, we provide a link to Coupons.com, which features hundreds of coupons every day that you can download and print.
Hot Deals – We've teamed up with DeCA to tell you about special prices on meats, produce, and other sales at the commissary, which allow you to enjoy even more savings.
Price Connexion/Coupon Connexion – You'll receive weekly e-newsletters when you sign up with MyMilitarySavings.com that have links to these flyers, so you will always be in the know about special deals and sales at the commissary or PX/BX. These are the same flyers you normally find in stores when shopping on base or post (and you'll still need the hardcopy coupons when shopping), but accessing these flyers online first can help you make a grocery list targeting items that are on sale before you head out on your shopping trip.
Plus, when you join MyMilitarySavings.com, you will have access to recipes, contests, stories, tips, and ideas from fellow members of the armed forces and their families. This is a unique group that understands the challenges faced by modern military families, and we are proud that members can use our site and popular Facebook page to make new friends or connect with old ones. We even have a lively Pinterest board featuring recipes, home decor, and other ideas.
So what are you waiting for? Join MyMilitarySavings.com today. It's free, and you will discover a world of commissary sales, bargains, and so much more.