Access Hundreds of Commissary Rewards Card Coupons and Other Deals at MyMilitarySavings.com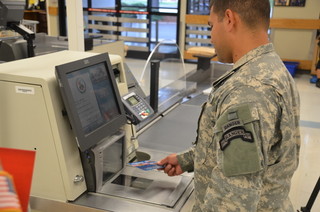 Loading your Commissary Rewards Card with coupons is one of the best ways to save time and money for shopping at your base, and MyMilitarySavings.com makes it easier than ever to find and manage coupons and other discounts for military shoppers like you. We understand how difficult it can be to sift through websites to find the coupons you need, which is why we've gathered savings of all kinds from a variety of sources into a single, easily navigated site. That way, you can quickly find the discounts you need before your shopping trip without a lot of hassle.
When you sign up for a free membership at MyMilitarySavings.com, you'll be able to take advantage of tons of helpful savings opportunities, including convenient links to the Defense Commissary Agency (DeCA). There, you can register your Rewards Card and download digital coupons directly onto it, which you can then take on your next shopping trip for instant savings on the items you need, including:
Dietary supplements and other health supplies
Soft drinks
Cosmetics
Breakfast cereals
Household goods
Condiments
Pet food
Baby needs
And more
In addition to the savings opportunities that we provide for DeCA card holders, we also have tons of coupons and deals from a variety of other sources. With our "My Shopping List" tool, you can easily arrange everything you're looking for into a digital shopping list that you can print out or take with you on your smartphone. Also, to help you plan out your next trip to the commissary around the latest specials before ever leaving your home, we will send you our weekly e-newsletter with digital copies of the Price Connexion and the Coupon Connexion.
If you're ready to find the latest Commissary Rewards Card coupons and other discounts for your next shopping trip, enroll today at MyMilitarySavings.com.