Find Commissary Reward Information for Your Card and Other Savings All in One Place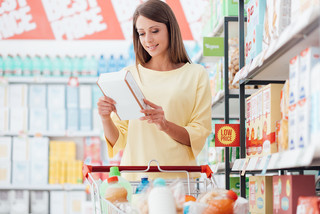 For your next trip to the commissary, reward yourself through your card with the deals and coupons you can find at MyMilitarySavings.com. We are dedicated to bringing savings from a wide variety of sources together into one place to make it easy for military shoppers and their families to save time and money, and our site even includes a helpful link to the Defense Commissary Agency (DeCA). There, you can register your DeCA Rewards Card and load it with all kinds of helpful coupons that will be applied to your purchase with a single swipe, making savings even easier.
All it takes to enjoy savings of all kinds from MyMilitarySavings.com is a free membership, and it doesn't take long to sign up. In addition to providing user-friendly commissary reward links for DeCA card holders, we also offer deals from a number of other sources on such items as:
Baby supplies
Groceries
Health and beauty supplies
Nutritional items and dietary supplements
Pet supplies
Beverages
Household goods
And more
At MyMilitarySavings.com, we also want to help you make sure that you can arrange your shopping trip around when the best deals are available on the particular items you need. To help with this, we can send you weekly emails that have links to the Coupon Connexion and Price Connexion so that you can see what the current sales are before you ever leave your home.
If you'd like to learn more about the commissary coupons and reward card information we offer, sign up for a free membership at MyMilitarySavings.com today.