Outstanding Commissary Savings Opportunities for Military Shoppers at Fort Sam Houston in San Antonio, TX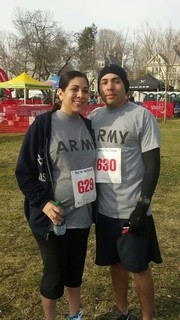 If you regularly shop at the commissary at Fort Sam Houston in San Antonio, Texas, you can visit MyMilitarySavings.com to find a ton of discounts all right at your fingertips. We understand how difficult it can be to find coupons and other deals for the items you need when you're part of a military family, which is why we've gathered savings from many different sources into one convenient and easy-to-use website. Signing up for an account is completely free, takes only a couple of minutes, and will provide you access to all kinds of deals on everything you might need, as well as exclusive commissary sweepstakes.
In addition to the many discounts you'll be able to take advantage of for shopping at the commissary, membership with MyMilitarySavings.com will also provide you access to such helpful shopping tools as:
My Home Base, a convenient home page that you can set to Fort Sam Houston to view local deals, special events, community information, and details about your local commissary and exchange stores
My Shopping List, which allows you to build a digital shopping list by clicking items on our site, then print out the list or bring it with you to the store on your smartphone
Convenient links to the Defense Commissary Agency (DeCA) website, which hosts hundreds of coupons that you can add to your Rewards Card for easy savings
The My Home Base Circulars, monthly ads that showcase coupons, special discounts, hot deals, and exciting sweepstakes
We'll also send you a weekly e-newsletter that includes links to digital versions of the latest Coupon Connexion and Price Connexion so that you can plan your shopping trip around current deals before ever setting foot in the commissary.
For additional information about how we can help you save at the Fort Sam Houston commissary, enroll for free today at MyMilitarySavings.com.