Save Big at the Commissary and Exchange at Peterson AFB in Colorado Springs, CO, with MyMilitarySavings.com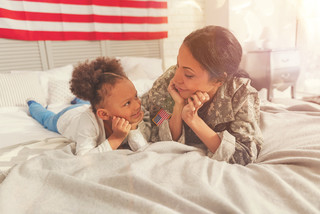 Saving money at the commissary and exchange when you're living at Peterson Air Force Base in Colorado Springs, Colorado, doesn't have to be a hassle. At MyMilitarySavings.com, we are familiar with the difficulties that military life can present for you and your family, which is why we've worked hard to scour the internet for the best savings available so that you don't have to. We offer coupons and other discounts from a variety of sources, all gathered together into one user-friendly online savings hub that you can use to make the most of your next shopping trip to the exchange or commissary.
Once you've signed up for your free membership at MyMilitarySavings.com, you'll be able to plan out your trips to the Peterson AFB commissary and exchange by taking advantage of the wide range of helpful resources that we provide, including:
The "My Shopping List" tool, which lets you select items from our site to add them to a digital shopping list that can be printed out or taken with you on your smartphone to the commissary or exchange for on the go savings
Convenient digital copies of the Coupon Connexion and Price Connexion sent with other updates in a free weekly e-newsletter
The My Home Base page, which allows you to set your location to find local deals, as well as hours of operation, phone numbers, and other helpful information about your local commissary and exchange
We also provide helpful links to other sources of great savings for military shoppers. That includes the websites for the Army and Air Force Exchange Service (AAFES) and the Defense Commissary Agency (DeCA). Plus, at the DeCA website, you can add coupons directly to your Rewards Card for instant savings at checkout.
If you'd like to find out more about our helpful tools for savings at the commissary and exchange at Peterson AFB, enroll today for your free account at MyMilitarySavings.com.