Luke AFB Commissary and Base Exchange Savings for Military Families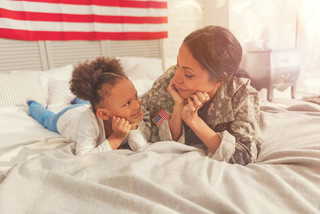 If you're trying to find exchange and commissary coupons that you can use on your next shopping trip at Luke Air Force Base in Glendale, AZ, look no further than MyMilitarySavings.com. We understand that military life isn't always easy, which is why we're committed to providing you and other military families stationed around the world with helpful time- and money-saving services. When you prepare for your trips to the commissary and exchange on MyMilitarySavings.com, you'll see firsthand how easy and fun shopping can be with all of the best savings right at your fingertips.
Once you've signed up at MyMilitarySavings.com, you'll be able to access all sorts of benefits for improving your shopping experiences at the Luke AFB exchange and commissary. Our services include:
Easy Rewards Card help with a link to the Defense Commissary Agency (DeCA), where you can load coupons directly onto your card
Free online access to the Price Connexion and Coupon Connexion so that you can plan your trip before you go shopping
Helpful weekly savings and coupons from all of the top brands, including General Mills, Gerber, Nabisco, Kraft, Johnson & Johnson, and more, as well as discount information from DeCA and all of the exchanges, including the Army and Air Force Exchange Service
What's more, you'll also be able to connect with other military families stationed at Luke Air Force Base in Glendale, Arizona, as well as other bases all over the world, who share recipes, experiences, commissary and exchange shopping tips, and more.
To learn more about the many ways you can enjoy discounts at the Luke AFB exchange and commissary, create a free account today at MyMilitarySavings.com.