Special Commissary and Exchange Deals for Military Shoppers at Fort Knox, KY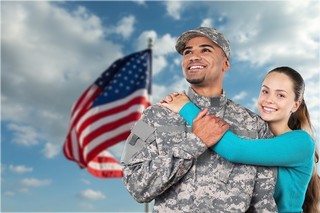 When you plan your next shopping trip to the commissary or exchange at Fort Knox in Kentucky, be sure to check MyMilitarySavings.com for up-to-date coupons, special offers, and more. We understand how difficult it can be for members of the Armed Forces and their families to find valuable savings on the items they need, especially with coupons and other discounts spread out so much over so many different sources. That's why we work hard to bring those savings together on one user-friendly site to make it as easy and fast as possible for military shoppers to save at the commissary and exchange.
Taking advantage of these savings for your next trip to the Fort Knox commissary or exchange is simple. All you have to do is sign up for a free membership at MyMilitarySavings.com, where you'll be able to access:
Information and links to the Defense Commissary Agency (DeCA) website, where you can register your Rewards Card and load it with coupons for automatic savings
Exclusive deals on all of your favorite brands through coupons from various sources, including DeCA, the Army and Air Force Exchange Service (AAFES), and more
Free weekly emails with convenient links to electronic versions of the Price Connexion and Coupon Connexion, making it possible to plan out your shopping trip around the latest deals
Additionally, to make it even easier to plan for shopping at the commissary and exchange, we also provide access to the "My Shopping List" app. This allows you to save a list of all of the items you need to buy while you browse our commissary and exchange coupons and other discounts, then print it out or take it with you on your smartphone.
For more information about how you can save big at the commissary and exchange at Fort Knox, KY, sign up for a free account at MyMilitarySavings.com today.