Commissary and Exchange Savings Made Easily Available to Military Shoppers at Ellsworth AFB in Rapid City, SD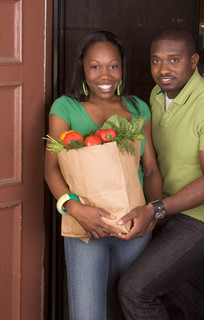 Before your next trip to the commissary or exchange at Ellsworth Air Force Base in Rapid City, South Dakota, check MyMilitarySavings.com first to see hundreds of discounts all brought together at your fingertips for savings made simple. Because we know how difficult it can be for military shoppers and their families to find the time to search for deals on what they need, we've worked hard to become the one-stop source online for military discounts at bases worldwide. That way, you don't have to sacrifice time scouring the internet just to find ways to save money when you need to get anything from the exchange or commissary.
All you need in order to start saving at the commissary and exchange stores at Ellsworth AFB is a free membership with MyMilitarySavings.com. Then, you'll be able to access such helpful resources as:
Convenient links to the Defense Commissary Agency (DeCA) website, where you can load digital coupons onto your Rewards Card for hassle-free savings
Links to the Army and Air Force Exchange Service (AAFES) site for more coupons and savings
The My Home Base page, where you'll be able to set your location to Ellsworth AFB and see local deals, interactive maps, and helpful information for your local exchange and commissary
The My Home Base Circular, an interactive online ad with coupons, sweepstakes information, and more
What's more, we'll also send you a free weekly e-newsletter to keep you up to date on all of the latest savings opportunities available to you. This also includes links to digital copies of the Price Connexion and Coupon Connexion so that you can see what's on sale before you ever head out for your next trip to the commissary or exchange.
For more information and to start saving at the Ellsworth AFB commissary and exchange, sign up for your free MyMilitarySavings.com account today.