Find Great Commissary and Exchange Discounts for Your Next Shopping Trip on Eglin AFB, FL, at MyMilitarySavings.com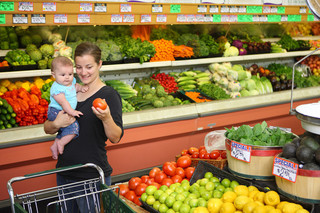 When shopping at the exchange or commissary on Eglin Air Force Base near Valparaiso, Florida, it may seem difficult to find savings on the items you need, but it doesn't have to be. At MyMilitarySavings.com, we understand that many military shoppers and their families may have limited time to sift through dozens of websites to save money. That's why we've brought together coupons and other discounts from a wide variety of sources into one easy-to-navigate site. We even provide links to helpful savings sites like the Defense Commissary Agency (DeCA), where you can load digital coupons directly to your Rewards Card, and the Army and Air Force Exchange Service (AAFES).
Membership at MyMilitarySavings.com is free and easy to sign up for, and it allows you access to up-to-the-minute discounts at the Eglin AFB exchange and commissary on anything you may need, including:
Footwear
Beauty products
Baby goods
Condiments
Cereal
Household goods
Fine jewelry
Clothing
And more
After creating your account, don't forget to personalize your savings experience at the My Home Base page. There, you'll be able to set Eglin AFB as your home base location and see localized discounts, as well as helpful information about the local commissary and exchange, including operating hours, telephone numbers, and an interactive map. Plus, be sure to check the My Home Base Circular, a monthly interactive ad with coupons, discounts, and sweepstakes information for additional savings help for your trips to the exchange and commissary.
For additional information about using our savings resources when you shop at the Eglin AFB commissary and exchange, sign up today for your free account at MyMilitarySavings.com.