Commissary Discounts on Popular Brands Available for Military Families Everywhere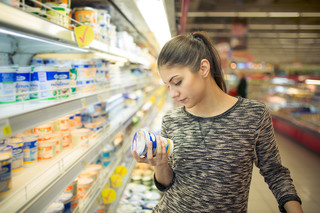 For the latest commissary discounts and coupons for all of your favorite brands, just visit MyMilitarySavings.com. We have made it our mission to make savings easier and more accessible for busy military families who don't always have the time to scour the internet for savings. That's why we've gathered the best deals and coupons available online, as well as helpful links to the Defense Commissary Agency (DeCA), into one easy-to-use site for the convenience of military shoppers everywhere.
At MyMilitarySavings.com, it's easy to start saving on your shopping trips. All you have to do is sign up for a free account in order to access up-to-date commissary discounts and hundreds of coupons on hundreds of top brands, including:
Post
Bic
Coca-Cola
GlaxoSmithKline
Smucker's
Gerber
Purina
Hershey
General Mills
And many more
In addition to saving money on products from your favorite brands through coupons and discounts on our site, you'll also be able to save time for your shopping trips. Rather than having to wait until you've reached the store to see what's on sale through the Price Connexion and Coupon Connexion, you can view them on your computer from our e-newsletter. And, with the "My Shopping List" tool, you can save a digital shopping list, complete with all the coupons you need, to your smartphone.
To start enjoying valuable commissary discounts on all of your favorite products, create your free account at MyMilitarySavings.com today.