Commissary Coupons for Printable Discounts Available to Military Shoppers on MyMilitarySavings.com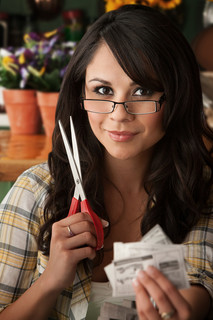 If you're looking for commissary coupons that are printable so that you can take them with you on your next shopping trip, take a look at MyMilitarySavings.com before trying to sift through dozens of other sites online. We have dedicated ourselves to gathering as many discounts as possible together into one easy-to-use website for military shoppers and their families, especially because we understand that the hectic life of a member of the Armed Forces doesn't always allow for a lot of time to shop around for deals. Our site includes coupons from a variety of trusted sources, including the Defense Commissary Agency (DeCA) and popular manufacturers.
To access these commissary discounts through coupons printable right from our site, all you need to do is sign up for a free account at MyMilitarySavings.com. The process of creating an account is quick and simple, and will provide you with access to savings on:
Baby products
Household goods
Soft drinks
Bottled water
Alcoholic beverages
Cosmetics
Electronics
Shoes
Food
And more
Through our convenient links to the DeCA website, you can find additional coupons that can be loaded directly to your Commissary Rewards Card for instant savings at checkout. We'll also send you a weekly e-newsletter that includes links to digital versions of the Price Connexion and Coupon Connexion flyers so that you don't have to wait until you arrive at the commissary to see what's on sale.
If you're interested in finding out more about the commissary coupons we offer for printable savings, sign up for your free membership at MyMilitarySavings.com today.