Base Exchange Coupons and Other Savings Opportunities for Military Shoppers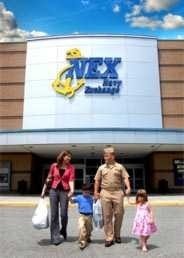 Finding Base Exchange coupons isn't always easy amidst the hustle and bustle of military life, but at MyMilitarySavings.com, we've made it our mission to give military shoppers and their families fast and easy access to a mountain of savings in one helpful website. We continually gather up-to-the-minute coupons and other discount information from a wide variety of sources in order to provide valuable savings to military shoppers around the world. Our site even features helpful links to the exchanges of every branch of the military for additional shopping information and savings opportunities.
Signing up for an account with MyMilitarySavings.com is completely free and doesn't take long at all. And, once you have your account, you'll be able to prepare for your next shopping trip to the Base Exchange with coupons for all of the products you need, such as:
Cosmetics
Handbags and other accessories
Clothing
Home electronics
Soft drinks
Home goods
Alcoholic beverages
Fine jewelry
Shoes
And more
We offer a plethora of other tools that you can take advantage of to make shopping on your base easier. Through the My Home Base page, you can set your location to the base you're stationed at to see maps, hours of operation, and other information for your local exchange and commissary, as well as relevant savings information. We also offer access to the My Home Base Circular, an interactive set of monthly ads that showcases discounts, sweepstakes, and more.
If you'd like to learn more about the Base Exchange coupons and other discount information that we offer for military shoppers worldwide, enroll for your free account today at MyMilitarySavings.com.