Prepare for Your AAFES Shopping Trip with Savings Opportunities Available at MyMilitarySavings.com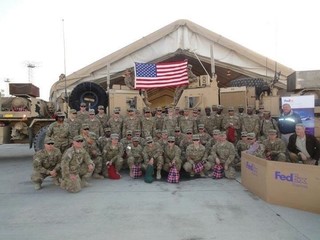 Looking for AAFES savings can often be difficult and stressful, especially for military shoppers who don't always have the time to search through dozens of different websites just to try to find deals on the items they need. That's why, at MyMilitarySavings.com, we've made it our mission to ease that burden and provide military families with a one-stop shop for coupons and other discounts that can be used at the local exchange store. All it takes is a free membership that's fast and easy to sign up for, and you'll be able to browse all kinds of deals gathered from the Army and Air Force Exchange Service (AAFES) and other sources, all in one user-friendly website.
Once you've signed up for your free account at MyMilitarySavings.com, you can click on the "My Exchange" tab right at the top of our site to see AAFES savings on tons of helpful products, including:
Apparel
Handbags and other accessories
Home electronics
Soft drinks
Alcoholic beverages
Fine jewelry
Shoes
Cosmetics
And more
For even more AAFES savings opportunities, you can check out the My Home Base page, which shows local discounts and other information relevant to the base you set as your location. We also offer the My Home Base Circular, a series of interactive monthly ads showcasing the latest popular deals on our site, and many other helpful savings tools.
If you're interested in finding out more about the AAFES savings information available on our site, enroll for your free account today at MyMilitarySavings.com.