Find AAFES Deals for Incredible Savings at MyMilitarySavings.com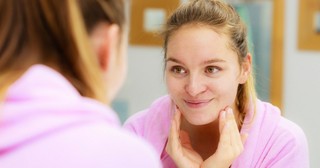 MyMilitarySavings.com is your source for AAFES deals that can result in incredible savings on items you and your family enjoy. In fact, our alignment with AAFES and all other branch exchange stores means you can take advantage of up-to-the-minute savings while shopping either at the store or online. We even provide you with one-click access to all the exchange stores – AAFES, NEX, MCX, and CGX – so you can begin shopping and saving immediately.

Finding exciting deals at AAFES and other exchange stores is easy and fun at MyMilitarySavings.com. Just click on the "My Exchange" page and you'll find featured promotions and deals on all your favorite items, including:
Beverages
Wine and spirits
Food items
Health and beauty items
OTC medicine
Household products
Pet products
And more
But easy-to-find coupons and deals at your AAFES and other exchange stores aren't the only benefits of joining MyMilitarySavings.com. We also offer our members an online community made up of military members and their families who know how challenging life in the service can be. That's why we provide a platform for our members to share advice, travel stories, recipes, and more. We even have special members-only contests where you can win big prizes! But that's not all. We have active Facebook and Pinterest pages where we share even more information like craft ideas, sweepstakes, and more.
Becoming part of our community is as simple as joining MyMilitarySavings.com. Membership is free, so head over to our sign-up page today and explore the world of savings and deals at AAFES and all other exchange stores.