Vegetable Recipes
Braised Pinto Beans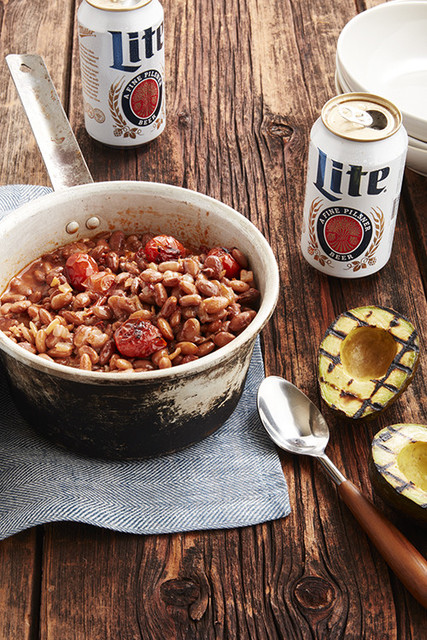 Instructions
Drain the pinto beans and set aside.
Add the oil to a heavy-bottomed pot or Dutch oven over high heat and wait until it's smoking hot. Carefully add the tomatoes in an even layer and let them cook, stirring every couple of minutes, until they start to char and most of them have burst.
Decrease the heat to medium and add the onions; sauté them with the tomatoes, stirring occasionally, for 5 to 7 minutes, until they're translucent and the tomatoes are melting into them. Stir in the chiles, garlic, bay leaves, and coriander and toast for about a minute, just until they're fragrant.
Pour in the Miller Lite and use your spoon to scrape up any caramelized browned bits from the bottom of the pan. Add the beans and enough water to cover them completely (about 1 quart) and bring the heat back up to high until it's boiling, then decrease it to medium and cook, stirring occasionally, until the beans are just barely tender. This can take anywhere from 30 minutes to over an hour depending on your beans. Add water if necessary, ½ cup at a time, so there's always enough liquid to have some movement in the pot.
Season the beans with the salt and continue to simmer for another 20 to 30 minutes, until they're creamy but not falling apart. Remove and discard the bay leaves. Serve right away or cool completely and refrigerate in an airtight container for up to 5 days.
Category
Vegetable
Related

All MillerCoors Recipes
Ratings & Reviews
Be the first to rate & review this recipe!