Lunchtime Recipes
Frittata with Sweet Peppers and Onions
Summary
What You Need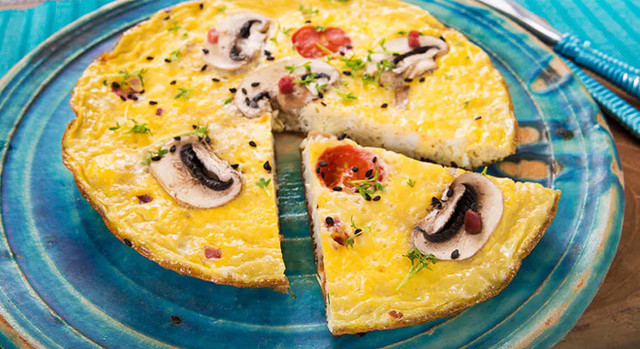 Instructions
Preheat oven to 350 degrees. Heat a 9" oven proof skillet over medium heat. Once pan is hot, spray with cooking oil spray. Add pepper and onion and cook until onions are soft, about 3 minutes. Remove from pan, wipe pan clean and spray with cooking oil spray.
In a medium sized bowl, whisk together egg whites, eggs, Benefiber®, yogurt, parmesan cheese and pepper.
Place chard in the skillet and top with the egg mixture. Bake until eggs are set in the center, about 15-20 minutes. Serve warm or at room temperature.
Category
Lunchtime
Related

All Haleon Recipes
Ratings & Reviews
Be the first to rate & review this recipe!