Lunchtime Recipes
Bean Thread Noodle Salad with Chicken and Sesame Orange Dressing
Summary
What You Need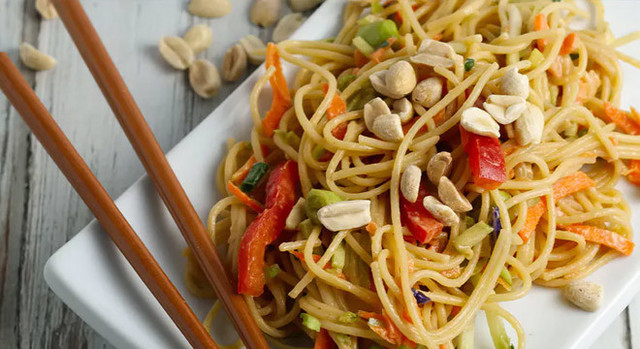 Instructions
Cook bean thread noodles according to package directions. Toss with sesame oil and set aside.
In a medium sized bowl whisk together tahini, vinegar, orange juice, Benefiber®, salt and cayenne to taste. Mix thoroughly and set aside.
In a large bowl, combine chicken, orange sections, bean thread noodles, carrots, cucumber and spring onion.
Gently toss dressing with salad ingredients, top with avocado and serve immediately.
Category
Lunchtime
Related

All Haleon Recipes
Ratings & Reviews
Be the first to rate & review this recipe!