Summary
What You Need
4 cups heavy cream
1/2 lb sliced white american cheese
1/2 lb shredded jalapeño jack cheese
4 ounces mozzarella cheese shredded
2 tsp Tajin seasoning
1 teaspoon salt
1 teaspoon black pepper
2 tbsp chopped cilantro
1 vine ripe tomato, small diced
8oz pickled jalepeños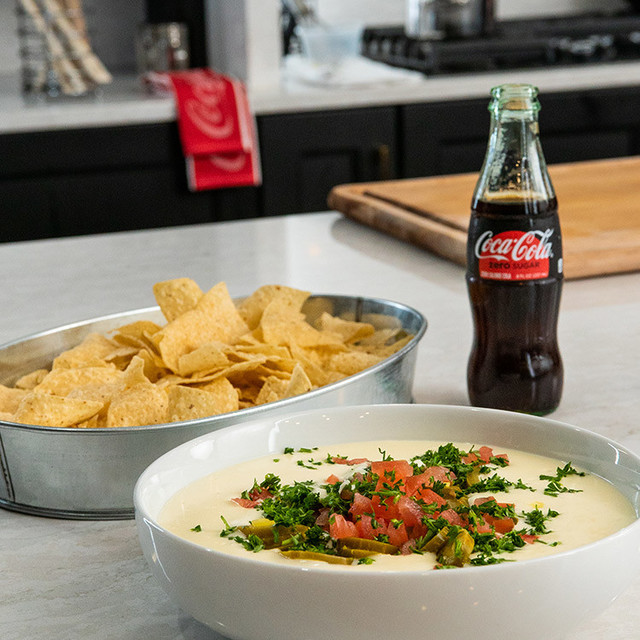 Instructions
Heat heavy cream over medium/high heat in a small saucepan, turn down to low and then start adding cheese.
Add the cheese slowly starting with the white american cheese. As you stir in the cheese, watch the heat to prevent burning and whisk constantly while the cheese melts.
Once all the cheese is melted, stir in the seasonings, you can add red chili flakes or minced chilis depending on how sick you want it.
Top with cilantro, tomatoes, and more jalapeños.
Serve with a side of chips/veggies and your favorite Coca-Cola flavor!
Number of servings (yield)
Makes 4 Cups
Category
Appetizer
Related

All Coca-Cola Recipes
Ratings & Reviews
Be the first to rate & review this recipe!