Recipes
Chicken Wings using Coca-Cola®
Summary
What You Need
4 lbs chicken wings
1 cup Coca-Cola
1 oz grape seed oil
4 oz garlic, minced
1 oz fresh lime juice
4 tablespoons smoked paprika
1 tablespoon salt
1 tablespoon pepper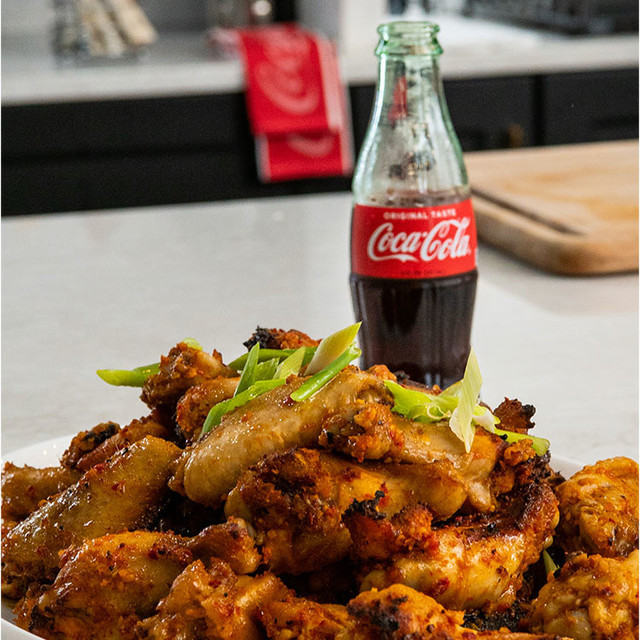 Instructions
Marinate the wings by combining the minced garlic with the Coca-Cola, oil, paprika, salt and pepper and lime juice, let them marinate for 2 hours or up to overnight.
Prepare oven on broiler at 500 degrees or grill on medium high.
Remove the chicken from the marinade and place on a half sheet pan or baking tray.
Roast on the sheet pan under the broiler on the higher rack in the oven for 15 minutes on each side (turn over once) until cooked through (165 degrees F). If the wings start to darken too fast put them on a lower rack to continue to cook. If using a grill, cook over medium heat until done.
Toss with your favorite sauce.
Number of servings (yield)
8 servings
Category
Appetizer
Related

All Coca-Cola Recipes
Ratings & Reviews
Be the first to rate & review this recipe!