Dessert Recipes
Witch's Broom
Summary
What You Need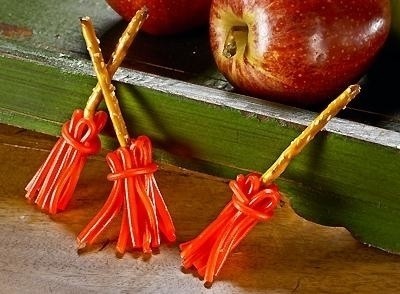 Instructions
Separate candy into strands. If necessary, cut strands into 3-1/2 inch lengths. Fold each length in half.
For each broom* arrange about 6 folded strands (about 1/2 inch from bottom) around one end of pretzel stick. Use longer strand to tie candy onto pretzel.
* Brooms are best if used within two to three days. As the candy dries it becomes brittle and the tie may break.
Category
Dessert
Related

All Hershey Recipes
Ratings & Reviews
Be the first to rate & review this recipe!