Dessert Recipes
Reese's Peanut Butter Pumpkin Spider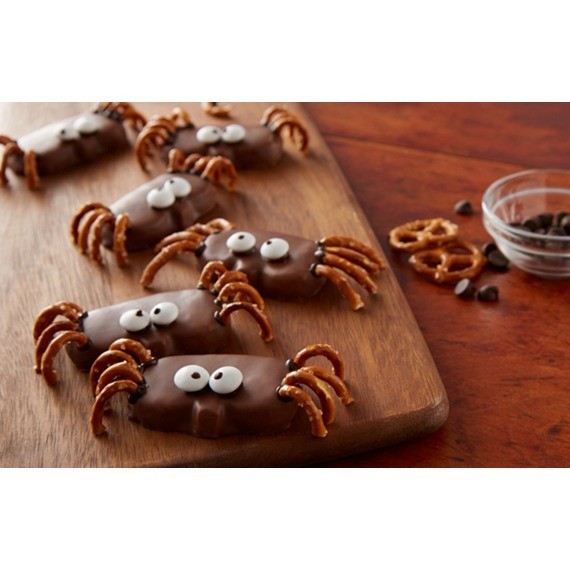 Instructions
Line tray or cookie sheet with wax paper. Remove wrappers from desired number of peanut butter pumpkins. For each spider, cut 8 matching curved sections from pretzels which will form the legs. Set aside remaining pretzels pieces.
Place milk chocolate chips in small microwave-safe bowl. Microwave at MEDIUM (50%) 30 seconds; stir. If necessary, microwave at MEDIUM an additional 10 seconds at a time, stirring after each heating, until chips are melted and smooth when stirred. Transfer to small heavy duty plastic food storage bag. Cut off one corner of bag about 1/4 inch from the tip.
For each spider, place peanut butter pumpkin on prepared tray. Attach pretzel legs and white or yellow candy "eyes" to spider with melted chocolate; place dot of melted chocolate on each eye. Allow chocolate to set before moving spiders.
* This amount of chocolate will make about 8 spiders.
Number of servings (yield)
8 spiders
Category
Dessert
Related

All Hershey Recipes
Ratings & Reviews
Be the first to rate & review this recipe!