Dessert Recipes
Homemade Ice Cream Sandwiches
Summary
What You Need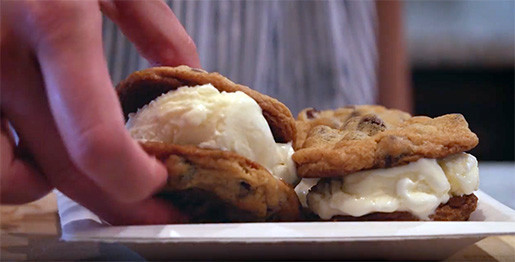 Instructions
Preheat oven to 375° F.
Combine flour, baking soda and salt in a small bowl.
Beat butter, sugars and vanilla extract in a large mixing bowl until creamy.
Add eggs, individually, beating well after each add-in. Gradually beat in flour mixture.
Stir in chocolate chips. Drop onto a greased baking sheat using a tablespoon.
Bake for nine to 11 minutes or until golden brown.
Cool on baking sheets for a few minutes and remove to wire racks to cool completely.
Using a scooper, drop a dollop of ice cream onto the bottom side of a cookie.
Place another cookie on top of the ice cream and squeeze together.
Freeze for two to three hours.
Serve on Chinet® Classic White™ dessert plates.
Category
Dessert
Related

All Chinet® Recipes
Ratings & Reviews
Be the first to rate & review this recipe!