Dessert Recipes
Bananas Foster Layered Dessert
Summary
What You Need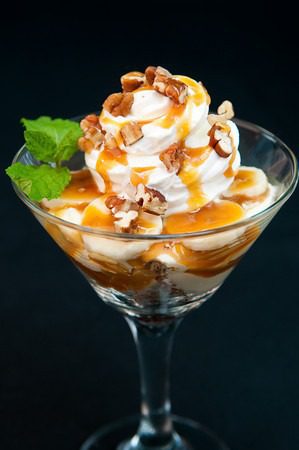 Instructions
Place cake into a small drink glass; drizzle 1 tablespoon caramel sauce over cake.
Top with half of the banana slices; drizzle with 1 tablespoon caramel sauce.
Sprinkle with 1 tablespoon chopped pecans; layer with remaining banana slices.
Top with whipped cream; sprinkle with remaining 1 tablespoon pecans.
Garnish a caramel drizzle and mint leaf if desired; serve immediately.
Number of servings (yield)
1 serving
Category
Dessert
Submitted by
Sara Lee®
Ratings & Reviews
This recipe was amazing and made my mouth water!...You can really taste the bananas and how all the flavors mix together so well.
Anonymous – 02/18/2014 –