Breakfast Recipes
Simply Mixed Berry Stuffed French Toast
Summary
What You Need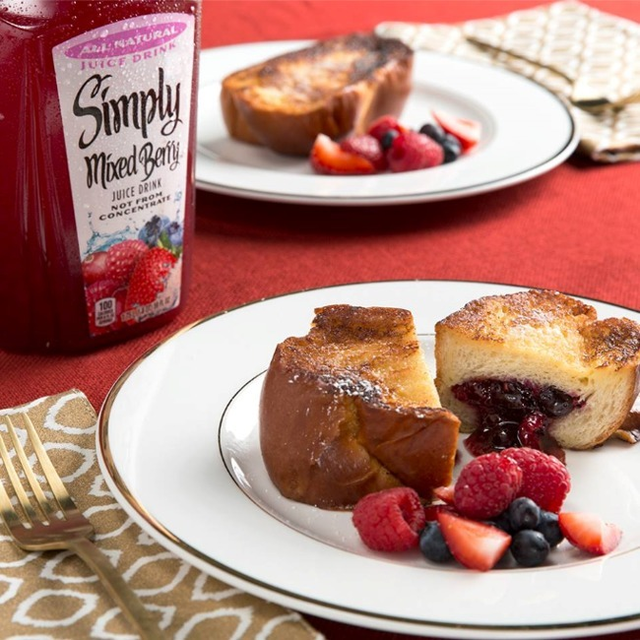 Instructions
Mixed Berry Jam:
Combine Simply Mixed Berry Juice Drink and crushed berries in a saucepan, then gradually stir in pectin. Bring mixture to a boil over high heat.
Add sugar, stirring to dissolve. Return mixture to a rolling boil for 1 minute, stirring frequently. Remove from heat and skim foam if necessary.
French Toast:
Cut bread into thick slices.
Slice halfway down the center of each slice.
Create a pocket with the tip of your knife in the center of the slice without completely cutting through.
Beat together 1 egg, 1 tsp vanilla, 1/2 tsp ground cinnamon and 1/4 cup milk in a shallow dish, then dip slices in mixture.
Cook bread slices in a lightly greased skillet on medium heat until browned.
Let cool a bit, then stuff Mixed Berry jam in sliced bread pocket.
Category
Breakfast
Related

All Coca-Cola Recipes
Ratings & Reviews
Be the first to rate & review this recipe!