Breakfast Recipes
Orange Glazed Chocolate Chip Muffins
Summary
What You Need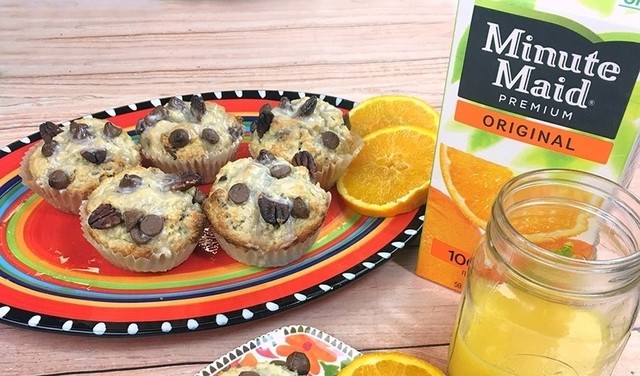 Instructions
Heat oven to 350 degrees. Mix all the dry ingredients together - the flour, sugar, baking powder, salt and baking soda. Then cut the butter into small chunks or thin slices and mix into the dry batter. Mix until fully moistened. Add in the chocolate chips and pecans.
Insert liners into muffin pan. Fill the liners half way with batter for smaller muffins or ¾ full for larger muffins. Bake for approximately 16 minutes.
While the muffins are baking, mix the ingredients for the glaze. 
After the allotted time or when your muffins are golden brown, remove them from the oven and let cool for 5-7 minutes. Lightly drizzle the orange glaze on top. Serve and enjoy! 
Category
Breakfast
Related

All Coca-Cola Recipes
Ratings & Reviews
Be the first to rate & review this recipe!