Beverage Recipes
Peppermint Mocha
Summary
What You Need
1⁄4 cup granulated sugar
1⁄4 cup water
1⁄4 tsp. peppermint extract
3 Tbsp. cocoa powder
3 Tbsp. warm water
1⁄2 cup strong coffee
1 1⁄2 cup steamed milk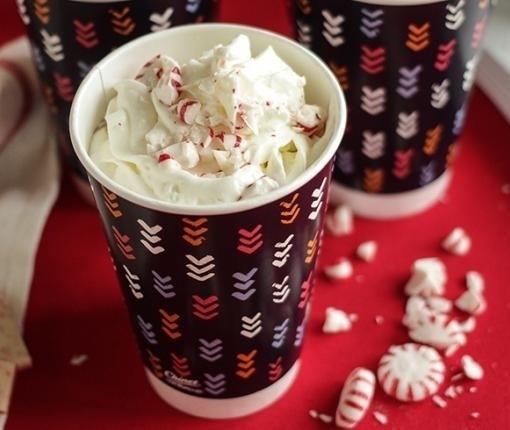 Instructions
To make the peppermint syrup: Add water and sugar to a small saucepan and bring to a boil. Add the peppermint extract and simmer for 20 minutes.
To prepare the mocha: Mix the cocoa powder and water in a Chinet® Comfort Cup® insulated hot cup. Add the coffee and 1 1⁄2 tsp. of peppermint syrup (or more, if desired). Add the milk and serve immediately with whipped cream and your favorite toppings.
Category
Beverage
Related

All Chinet® Recipes
Ratings & Reviews
Be the first to rate & review this recipe!